How to Buy a Hospital Bed for Your Home
Tuesday, 3 July 2018 | Eugene
If you plan to provide care to a sick, injured or elderly loved one in the comfort of your home, standard beds probably just won't cut it. There's a reason that hospitals use specialised beds for their patients, and it's that many will require help with moving themselves in bed, as well as entering or leaving it, and will need to be specially positioned for certain care procedures. When selecting one of these highly equipped beds for use in your home, it's important to make sure you consider all the important aspects – which is where we can help.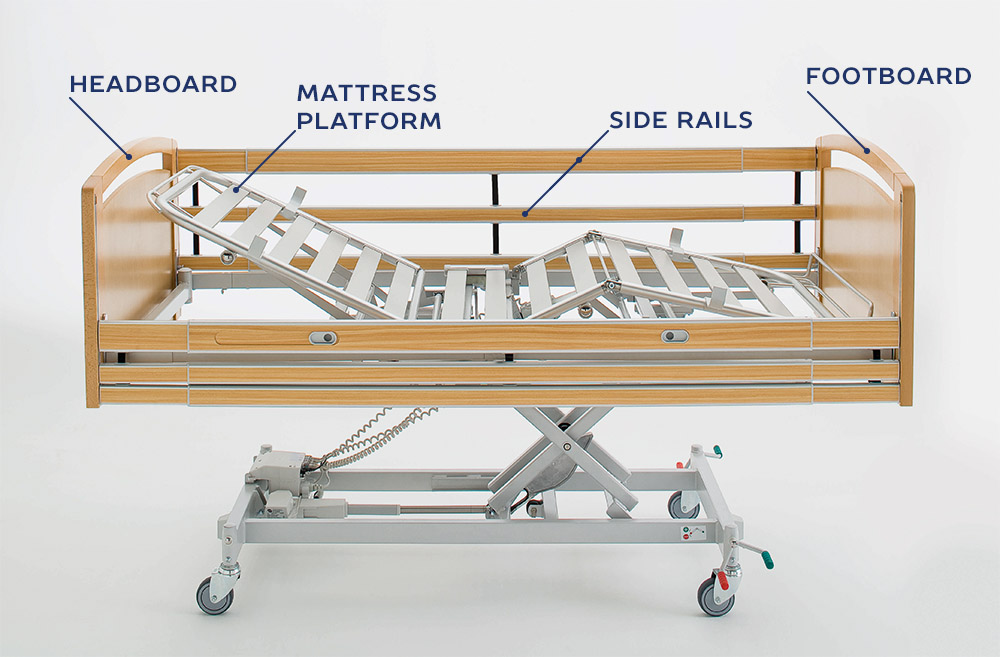 Buying a hospital bed for your home gives you hospital-quality care capability in the comfort of your own living space
At HospitalBeds.co.uk, we know all about different hospital beds and who they are suited towards. In this article, we'll go over our top tips for buying a hospital bed, and point out some key factors you'll need to consider. At the end of the day, choosing the right bed is about providing the right level of care for your loved one, so there's no sense in rushing the decision without the proper knowledge.
Know the Basics
Most hospital beds will offer the basic requirements for medical use, but it's still important to be aware of them so that you know exactly what you're getting. At the very minimum, your hospital bed should include: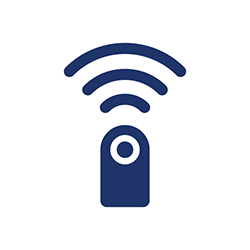 Remote Electric Adjustment
To make it easy to adjust your hospital bed without hassle, it's important that it features electric adjustment capability. This means that all functions of your bed can be controlled with a simple handset, letting you adjust all features of your bed with the touch of a button. Electric adjustment makes it easy for the user to adjust the bed for their own comfort, and for carers to spare themselves from constantly repositioning the user. Luckily, here at HospitalBeds.co.uk all of our beds for home use come with electric adjustment as standard.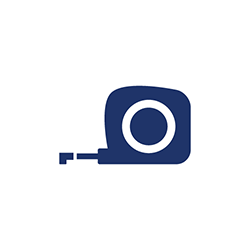 Height Adjustment
Whether to provide a safe working height for carers, or to ensure the user isn't at risk of injury from bed falls, it's important that the hospital bed you choose for your home is height adjustable. This is also crucial when transferring the user from their bed, as helping someone out of a bed that is too high or low can be dangerous for the patient and carer alike.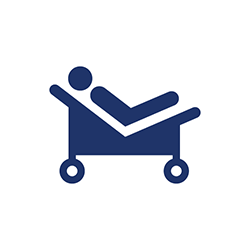 Profiling Capability
This is perhaps the most important aspect of any hospital bed for the home, and what really distinguishes a hospital bed from a regular bed. Hospital beds for the home should be able to profile, meaning that they can raise the back, legs and knee break in different ways to properly position the user. Four-section profiling is most common, and is crucial for everything from sitting up in bed to fluid draining and other medical procedures.
Questions to Ask Before You Buy Your Bed
Now that you know the bare minimum to look for, it's time to start figuring out how to tailor your choice to your needs. Here are some key considerations to keep in mind:
Is the user prone to falling out of bed?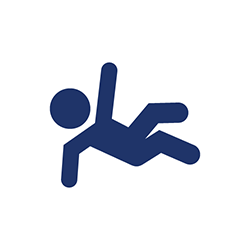 Does the user have special size requirements?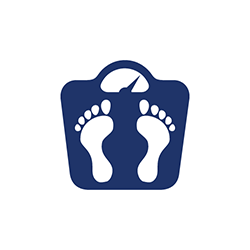 Will the user need special assistance entering or leaving the bed?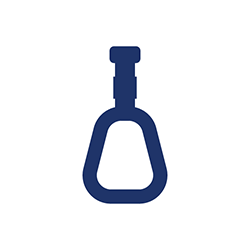 Consider Delivery and Installation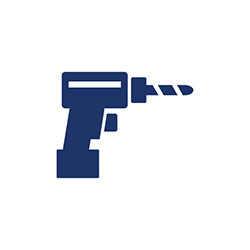 When selecting a bed for your home, it's important to trust your supplier and know what kind of delivery you'll be getting. Choosing a supplier that offers a full delivery and installation service is key, as the last thing you want is a bed dumped on your kerb without any knowledge of how to set it up.
At HospitalBeds.co.uk, delivery is included in the cost of your bed, and a full installation, setup and demonstration service is available for a small fee. Our engineers will start you off right and tell you everything you need to do to safely and efficiently use your bed.
Choose a Design That Works for You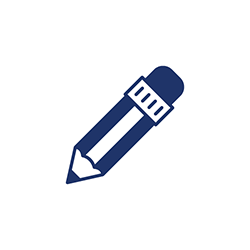 You want your bed to provide you with all the capabilities of a hospital, but that doesn't mean it has to look like one. Many hospital beds are made with friendly designs and all-wooden surrounds, looking more like a regular bed than a piece of medical furniture. Alternatively, many beds will offer accessories like Bed Ends, Headboards or Footboards to help your bed fit into your home or bedroom.
Will You Need a Mattress?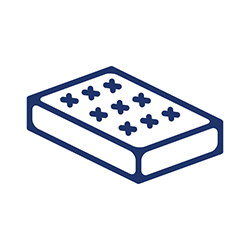 When buying a hospital bed for the home, you'll most likely need a Pressure Relief Mattress to go along with it. These are designed for users with low levels of mobility, and will reduce the chance of pressure sores developing after long periods with little movement. When choosing a mattress, you'll want to keep a couple things in mind:
Need More Help?
If you're still a bit confused about the hospital bed buying process, there's no need to worry. At HospitalBeds.co.uk, we're more than happy to help you along, and we'll be there to help every step of the way. If you have a question, or would like a recommendation, you can contact our Customer Care Team at 020 7501 0592.