Choosing the right mattress is crucial to providing the best possible care to your patients, but each patient may require a different type of mattress based on their needs. Browse our categories below for a quick overview of each type of mattress, and what it may be suitable for. If you have a question or would like a recommendation, please contact our Customer Care Team at 020 7501 0592.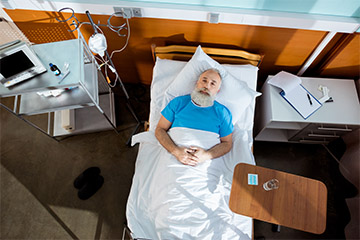 Our entire selection of pressure relief mattresses to provide comfort to patients in care homes and hospitals.
Shop Now
---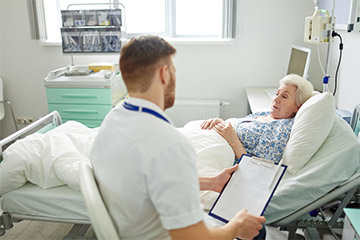 Standard mattresses often don't provide the necessary weight distribution to prevent pressure sores in high risk users, and in these circumstances more dynamic systems are necessary. Our Active Mattresses alternate air pressure across the entire surface area of the mattress, ensuring no zone experiences a dangerously high level of pressure.
Shop Now
---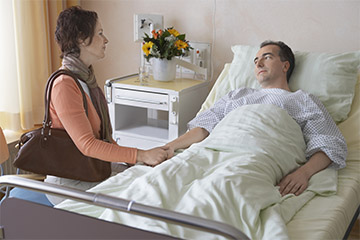 While some static foam and gel mattresses can provide high levels of pressure relief, for especially vulnerable patients an alternating air mattress may be necessary to prevent pressure sore development. Our Alternating Air Mattresses use powerful pumps to push air through the mattress in various cycles and pressures, helping to constantly shift high pressure zones to reduce pressure sore risk.
Shop Now
---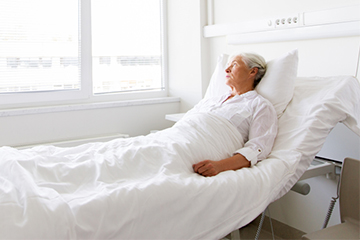 For people that are at a very high risk of developing pressure sores, standard pressure relieving mattresses may not be enough. Our range of Alternating Pressure Mattresses are designed to keep the mattress moving below the patient to prevent excessive pressure in at-risk areas such as the shoulders, pelvis and heels. Air-alternating mattresses are designed for use in hospitals, care homes and residences, and can be easily installed.
Shop Now
---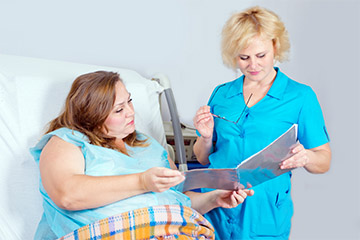 Some patients may require special equipment to adequately meet their pressure care needs, and this is especially true for bariatric mattress users. Our range of Bariatric Pressure Relief Mattresses are designed with robust materials and higher weight capacities, allowing larger patients to receive the pressure relief they deserve.
Shop Now
---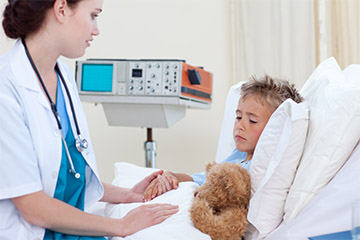 Community care environments can often face unique challenges, as they tend to face higher patient turnover rates and so require more versatility in their procedures and equipment. Our Community Mattresses are designed to help conquer these challenges, and are provided at affordable prices to accommodate facilities with limited resources.
Shop Now
---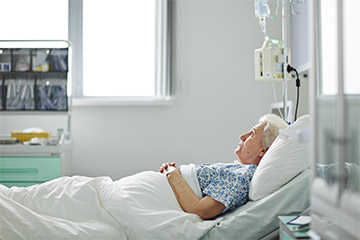 For patients at a particularly high risk of falls from bed, special measures must be taken to minimise their chances of incurring an injury. Our Crash Mattresses are made with high quality foam, helping to soften any impact and prevent injury to the highest degree possible.
Shop Now
---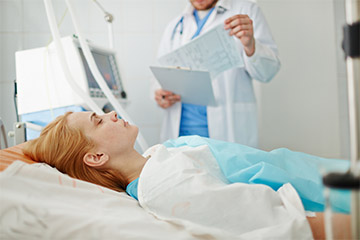 Not all patients in care homes will require extensive pressure relief, and for these patients standard foam mattresses will be suitable to provide the comfort they require. Our Divan Mattresses are made with comfort and efficient care in mind, and are both supportive for the user and easy to clean for carers.
Shop Now
---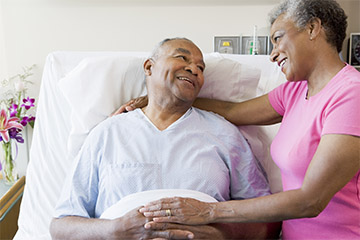 To comply with fire safety regulations, every facility must ensure they have the proper measures in place to safely evacuate those with low levels of mobility. Our Evacuation Mattresses are designed with integral features to allow safe evacuation, ensuring the safety of the user and reducing the need for external evacuation equipment.
Shop Now
---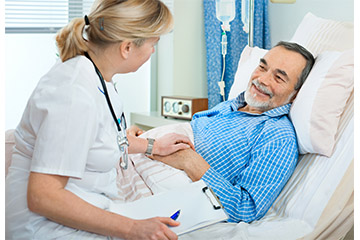 Foam is an excellent mattress to provide pressure relief and comfort, as it has unique properties that allow for body contouring and weight distribution. Our range of Foam Mattresses are designed to suit virtually any patient, providing varying degrees of support, comfort and pressure relief to suit all needs.
Shop Now
---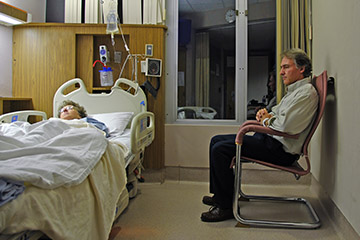 While foam, gel and alternating air cells can provide high levels of pressure relief on their own, combinations of these materials allow for unique pressure relieving and supportive properties. Our Hybrid Mattresses combine the qualities of a number of pressure relieving materials, allowing them to be uniquely suited to different patients and requirements.
Shop Now
---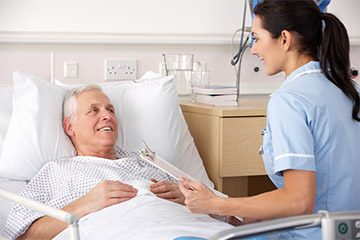 The right mattress is an important part of any medical facility's arsenal of care, but longevity and functionality will suffer if these products are not properly equipped and cared for. Our Mattress Covers & Accessories help to protect your mattresses and increase their versatility, allowing care teams to get the most out of their pressure relief or divan mattresses.
Shop Now
---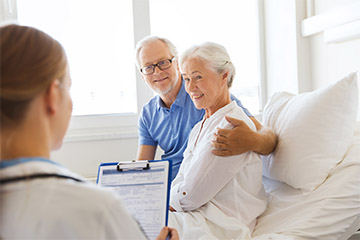 Mattress toppers and overlays can provide high levels of pressure relief, but for more complete or reliable care a full mattress system may be required. Our Mattress Replacement Systems provide excellent pressure relief without the need for an underlying or base mattress, ensuring proper care is provided without the need for multiple products.
Shop Now
---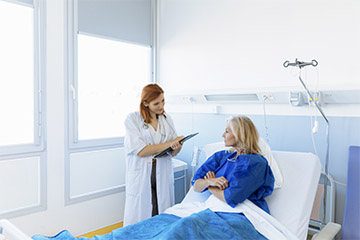 Patients that require pressure relief to reduce their risk of pressure sores will not always require the use of a full mattress replacement system, and in these cases mattress toppers and overlays can provide an effective and affordable solution. Our Mattress Overlays are available in a range of styles and materials, allowing almost any pressure care patient to receive the relief they need by improving the weight distribution of their existing mattress.
Shop Now
---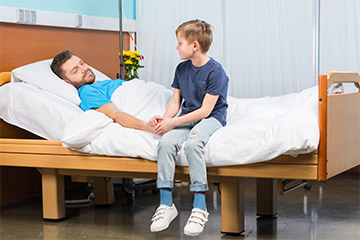 While full mattress replacement systems are often the best and most reliable way to provide pressure relief, in some cases a simple mattress overlay or topper will be sufficient. Our Mattress Toppers are easily placed on top of most mattresses, turning a standard mattress into a pressure relief solution.
Shop Now
---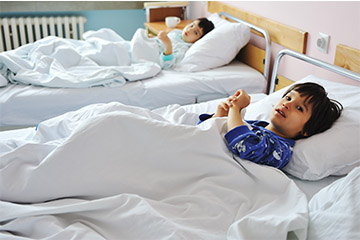 In some pressure care scenarios, an overlay or existing mattress may not provide the necessary support, and so another mattress must be placed underneath. Our Mattress Underlays provide additional support and comfort to overlying mattresses, helping to bolster the support and pressure relief received by the patient.
Shop Now
---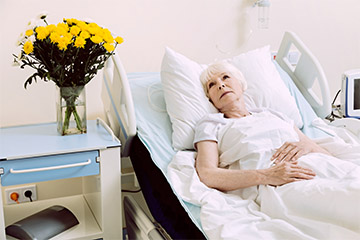 Bedbound patients or those who spend long stretches of time lying down may be at risk of pressure ulcer development if the proper pressure relief system is not in place. Our Pressure Relief Mattresses use a variety of materials to provide excellent pressure distribution, support and comfort for patients, ensuring risk of pressure sores is minimised and safety is ensured.
Shop Now
---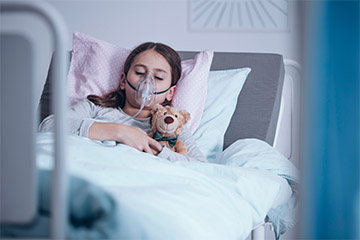 Having to undergo medical treatment can be a daunting experience for a child, and we believe everything should be done to make their time as comfortable and stress-free as possible. Our range of Paediatric Mattresses are designed to fit children's care and hospital beds, providing the comfort and pressure relief necessary to provide safe and efficient care to paediatric patients.
Shop Now
---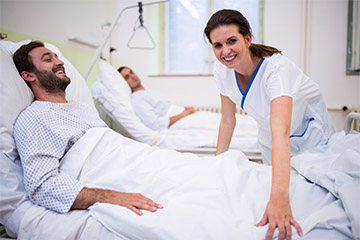 Profiling beds help to make it simple to properly position a patient for medical procedures or leisure activities, but not all mattresses are suitable for use on top. Our Profiling Bed Mattresses are designed to move with a profiling bed to minimise shear and friction forces during movement, ensuring patients receive the best and most effective pressure relief possible.
Shop Now
---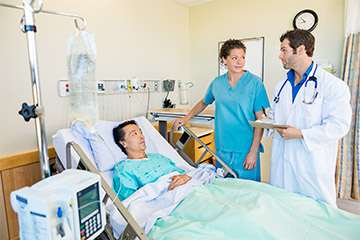 While active and dynamic mattresses can provide effective pressure care, a more stable mattress will sometimes be more comfortable and affordable. Our Static Mattresses are designed to provide effective comfort and weight distribution for patients, helping to make their lying surface as supportive and safe as possible.
Shop Now