Tuesday, 25 September 2018 | Eugene
To help treat bed sores at home, you may assume you'll need an array of expensive equipment, but there are plenty of cushioning options to outfit your bed, favourite chair or even your wheelchair with the pressure relief you need. Bed sores, pressure ulcers or pressure sore cushions are widely available, but it's important to choose the right option for your needs. Read on to learn How to Treat Bed Sores at Home.
2 Comments
Wednesday, 29 August 2018 |
Eugene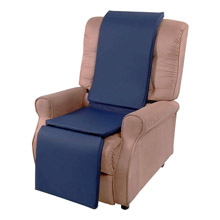 Use of pressure care cushions is widely accepted as an effective way to reduce the risk of pressure ulcers and bedsores, but selecting the right one for you might not be as simple as you think. While most pressure relief cushions are designed for use in a wheelchair or conventional seating surface, they usually aren't suitable for a recliner chair or rise recliner. Luckily, the solution is here for the taking, as we've complied a list of the Best Pressure Relief Cushions for Recliner Chairs.
1 Comment
Thursday, 2 August 2018 |
Admin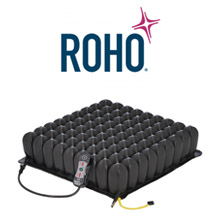 Roho have been producing industry leading pressure relief products for over 45 years. They offer an unparalleled service, providing high quality products at an exceptional price which reach into homes, care homes, hospitals and health practices across the world. What puts Roho at the top is their unwavering commitment to develop innovative technology that can bring their products to the next level. This article will look into Dry Floatation Technology, the idea that has propelled Roho to industry favourite and has helped thousands of people worldwide.
Tuesday, 10 July 2018 | Eugene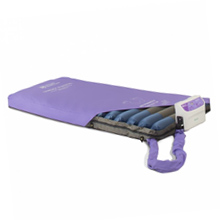 If you or a loved one are currently bedbound or suffering from mobility issues, you are no doubt spending a great deal of time in a bed or chair. If this is the case, you may be in need of a pressure relief mattress, but choosing the right mattress is easier said than done. At HospitalBeds.co.uk, we're here to help, and we've put together a short list of considerations to show you How to Choose Your Pressure Relief Mattress.
Tuesday, 3 July 2018 | Eugene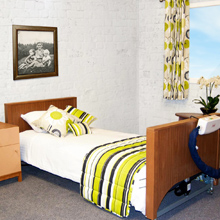 If you plan to provide care to a sick, injured or elderly loved one in your home, standard beds probably just won't cut it. There's a reason that hospitals use specialised beds for their patients, and it's that many will require help with moving in bed, as well as entering or leaving it, and will need to be specially positioned for certain care procedures. In this article, we'll go over our top tips on How to Buy a Hospital Bed for Your Home.
Wednesday, 30 May 2018 | Eugene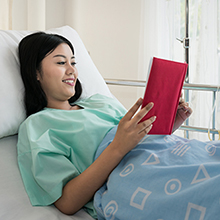 Caring for a bed-bound patient or loved one can be difficult, as their loss of independence can make everyday activities into challenging chores. In order to make life easier for both the patient and carer, the right hospital bed and pressure relief mattress combination is crucial, but finding the perfect option for you can be both difficult and costly. At HospitalBeds.co.uk, we're here to help, and we've put together some Profiling Bed and Mattress Bundles to Save Time and Money.
Tuesday, 6 February 2018 | Eugene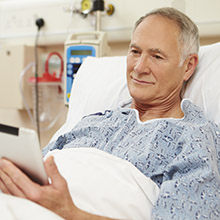 Whether you're a medical professional looking to improve the quality of your patient care, or a loved one trying to improve the quality of life of a friend or family member, minimising falls and unsafe situations should be one of the primary focuses of your attention. Addressing these concerns, Alerta Medical have created their range of Alertamats, providing an industry-leading standard in patient care by helping to prevent falls, wandering and unsafe situations in patients at risk.
Tuesday, 30 January 2018 | Eugene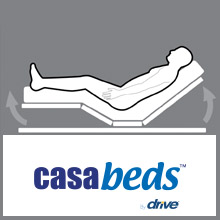 Casa profiling beds set themselves apart from the competition with their ease of use, smooth, powerful adjustments and full functionality, all at affordable prices that are rarely seen in quality profiling beds. For some patients though, you may need even more functionality and safety, which is why we offer a range of addable accessories for Casa beds. Read on to learn more and view our entire range.