How to Treat Bed Sores at Home
Tuesday, 25 September 2018 | Eugene
Bed sores, also known as pressure sores or pressure ulcers, develop as a result of constant pressure on a specific area of the body, causing a breakdown of the skin. There are a number of factors associated with their development, namely a lack of mobility, as well as things like friction and skin health. For many, pressure sores can be avoided with regular movement, but problems arise when the person in question cannot shift themselves or get up without assistance, and in these cases special cushions will be needed.
Home Bed Sore Remedies
To solve your bed sore problem, you may assume you'll need an array of expensive equipment, but in reality you may be able to solve your pressure sore problem yourself at home. If you've already developed severe pressure sores you may need to consult a physician, but for simple skin health maintenance and comfort, there are plenty of cushioning options to outfit your bed, favourite chair or even your wheelchair. Here, we'll go over a few of the basics that can help you treat your bed sores at home.
Understanding Pressure Sore Risk Levels
The strategy you should take to solve your bed sore problem depends on the "pressure sore risk level". This level should be determined by your medical professional, as a high pressure sore risk will require more comprehensive treatment than a low level. A short overview on the pressure sore risk scale can be seen on our Pressure Relief category page, along with a legend corresponding to our colour-coded pressure sore risk labels. These labels can be found on all of our pressure relief products, helping you to match the right cushion to your risk level.
Pressure Sore Mattresses for Beds
Pressure sores are most common in bed-bound patients, hence the popularity of the term "bed sores". Depending on your pressure sore risk level, there are two main categories of pressure relief mattress you can choose: Pressure Relief Mattress Overlays, also known as "mattress toppers", or Pressure Relief Mattress Replacements.
Pressure Relief Mattress Overlays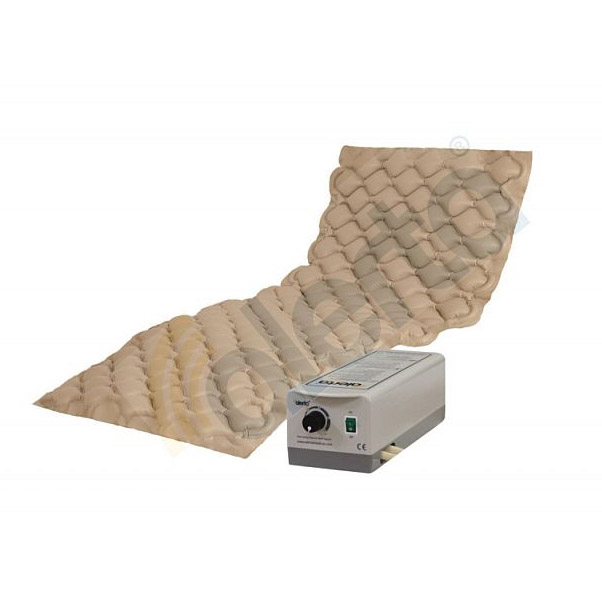 Mattress Overlays, as the name suggests, are designed to be placed over your existing mattress. They typically provide low levels of pressure relief, but can drastically improve the comfort of your existing mattress. You can view our entire selection of Pressure Relief Mattress Overlays here.
A great example of this type of mattress is the Alerta Bubble Overlay Alternating Air Mattress System. This is a low-cost entry-level pressure relief system for low-risk users and is designed to be easy to use with a pump to circulate air in order to prevent high-pressure zones on the user's skin.
Pressure Relief Mattress Replacements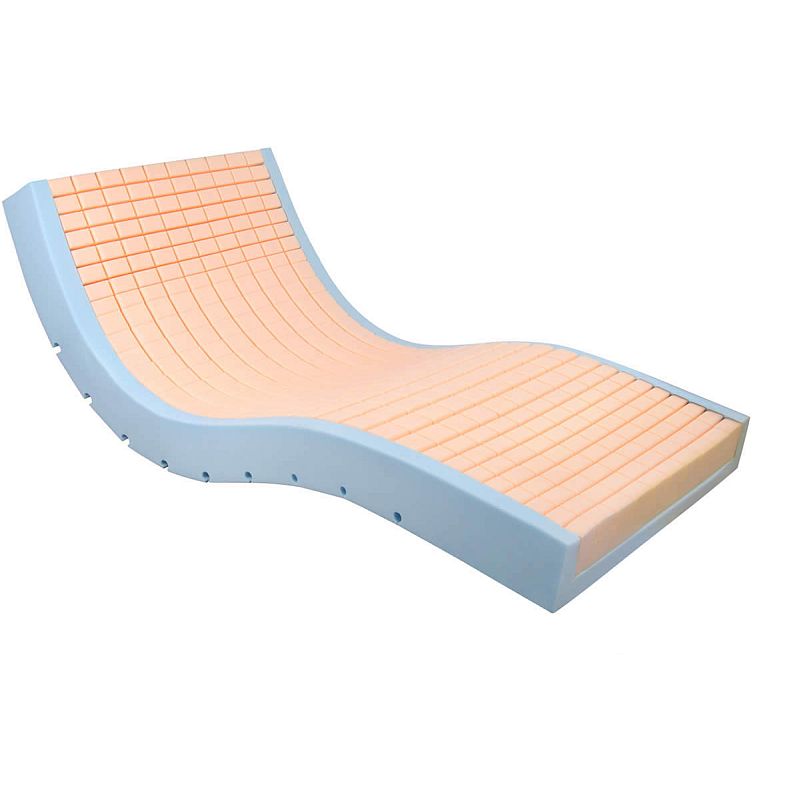 Pressure relief mattress replacement systems are designed for more formidable pressure relief, and are meant to fully replace your current system. These are typically for high and very high risk users, and are excellent for users with little to no mobility or ability to shift themselves in bed. You can see our full range of Pressure Relief Mattress Replacement Systems here.
An example of a mattress replacement system is the Harvest Prime Comfort Plus High Risk Pressure Relief Mattress. This system uses castellated foam to provide weight distribution across the user's body, and is also designed to allow easy transfers to and from bed with the assistance of carers.
Pressure Sore Cushions for Chairs
Besides beds, chairs are the other main area where patients are at risk of developing pressure sores. While pressure relief cushions for chairs are often targeting towards wheelchairs, there are other options available for all types of chairs, but it's important to choose the right one for the task.
Standard Chair Pressure Relief Cushions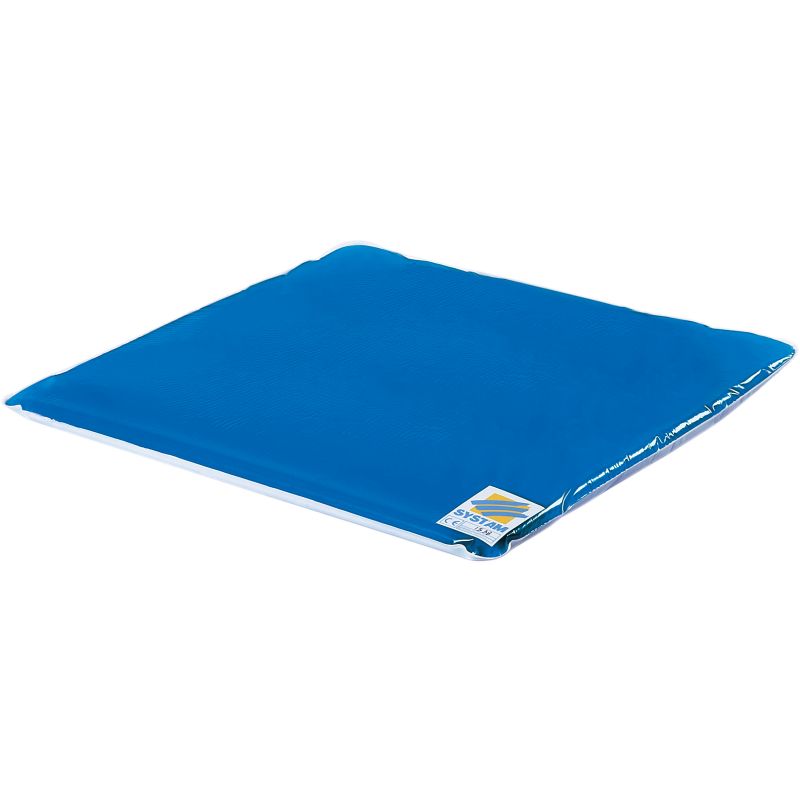 Pressure relief cushions that work for all chairs are generally few and far between. It's usually best to choose a cushion that's specifically tailored to the chair you're using, but there are some versatile options available.
An example of a highly versatile pressure relief cushion is the Systam Gel Pressure Relief Cushion, as its flat gel design allows it to mould to most types of seat it's used on. For users at low to medium pressure sore risk, this cushion can help provide pressure relief for your favourite chair.
Rise Recliner Pressure Relief Cushions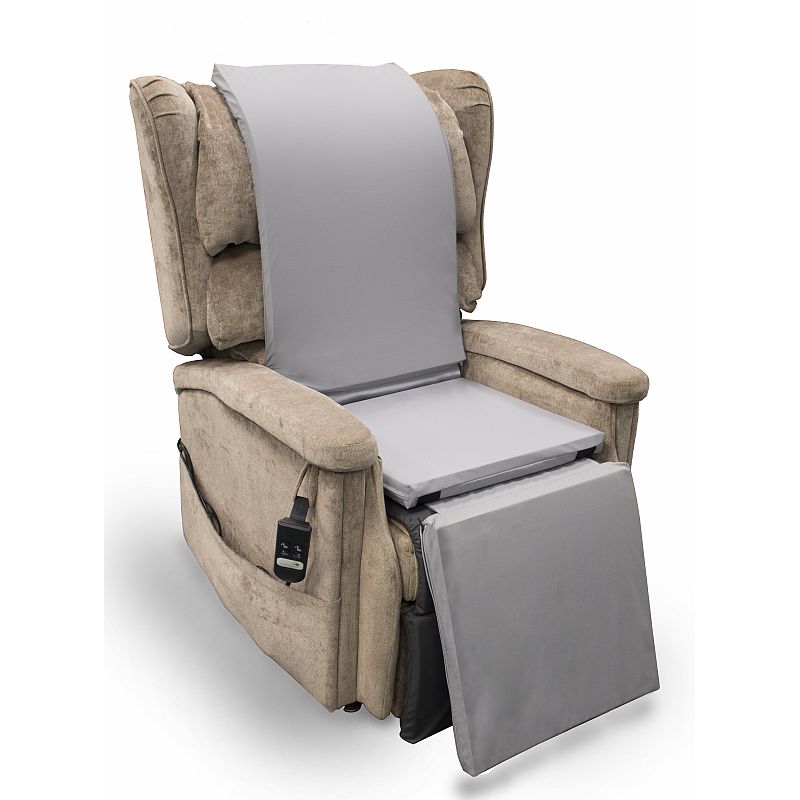 A common problem with pressure relief cushions is that they don't tend to work well with the user's favourite seating option: a rise recliner chair. Luckily, there are options available will a multi-piece design to move with the chair, as well as straps and a non-slip bottom to stay in place. You can view our range of Rise Recliner Cushions here.
A prime example is the Ultimate Healthcare Ultra-Cline Pressure Relief Cushion, Leg and Lumbar System. This is equipped with all the features mentioned above, turning your favourite chair into a formidable pressure relief system.
Pressure Relief Wheelchair Cushions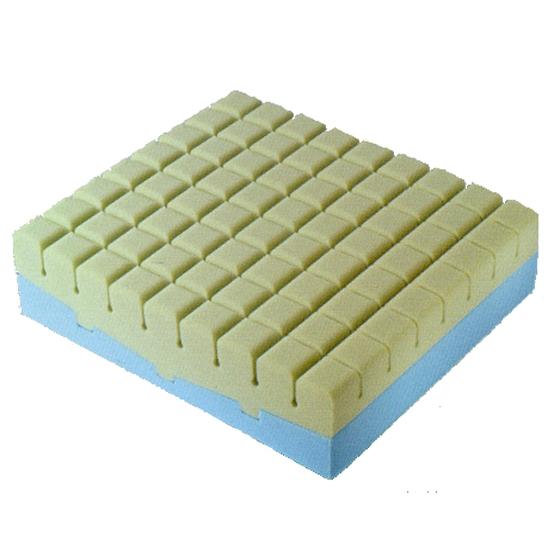 This category represents the majority of pressure relief cushions we offer, with hundreds of choices available. There are pressure relief wheelchair cushions available for every risk level from low to very high, as well as static, foam, gel, and alternating air choices.
A reliable and affordable choice is the Propad Premier Pressure Relief Cushion. This cushion offers high levels of pressure relief without some of the costs associated with the more advanced cushions, making it an ideal option for those looking to experience maximum comfort on a budget.
The Best Pressure Sore Treatment at Home
Bed sores, pressure sores and pressure ulcers are often a reality of life for those in recovery, or those with long-term limited mobility, so it's crucial you can provide the right treatment without disrupting your regular routine. Bed sore treatments for the home allow you to provide yourself or your loved one with the care they need, without having to turn to a hospital or care home for constant maintenance. Whatever your needs, there's most likely a home bed sore treatment option for you.
Do you have any questions, or would you like a recommendation? Please don't hesitate to contact our Customer Care Team at 020 7501 0592 or leave us a message in the comments section below.