Paediatric Pressure Relief
When a child requires medical care, anything to make their stay more comfortable and less scary is a must. Our Paediatric Pressure Relief cushions and mattresses provide children with comfort, support and easy positioning for all their activities, helping to make their time as a patient as calm, pain-free and enjoyable as possible.
If you have a question or would like a recommendation, please don't hesitate to call our Customer Care Team at 020 7501 0592 or get in touch via our Contact Us page.
Pressure relief rating: High risk
Offers exceptional pressure relief through Dry Floatation technology
Redistributes pressure, enhances blood flow and decreases edema
Available in 20 sizes with 10cm thickness
£469.00
(EXC VAT)
(£562.80 INC 20% VAT)
| | | |
| --- | --- | --- |
| | | In stock now |
---
Pressure relief rating: High risk
Dry Floatation technology provides pressure relief
Offers excellent weight distribution and relief
Available in 20 different sizes with a thickness of 6cm
£469.00
(EXC VAT)
(£562.80 INC 20% VAT)
| | | |
| --- | --- | --- |
| | | Currently unavailable. Please check back soon |
---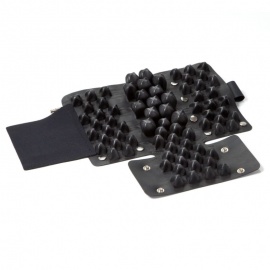 Designed to reduce friction on affected area
Provides cool ventilation to skin
Encourages blood flow across elbow and heel
Supplied as a pair of cushions
£291.66
(EXC VAT)
(£349.99 INC 20% VAT)
| | | |
| --- | --- | --- |
| | | In stock now |
---
Pressure relief rating: High risk
Paediatric pressure relief mattress designed for profiling beds
High weight bearing to allow parents to sit with child
Focus on hygiene thanks to the washable cover
£233.33
(EXC VAT)
(£280.00 INC 20% VAT)
| | | |
| --- | --- | --- |
| | | Available, dispatched in 1-2 days |
---
Pressure relief rating: High risk
Stability supplied by sealed Air Flotation component
High lightweight design is easily transportable
Available in 11 different sizes
£206.00
(EXC VAT)
(£247.20 INC 20% VAT)
| | | |
| --- | --- | --- |
| | | Currently unavailable. Please check back soon |
---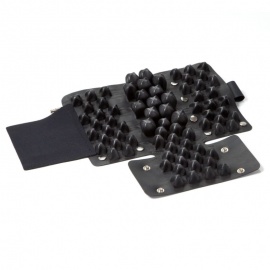 Reduces shear and friction
Keeps the wound cool through mini air cells
Encourages blood flow near effected area
Supplied as a single cushion
£191.66
(EXC VAT)
(£229.99 INC 20% VAT)
| | | |
| --- | --- | --- |
| | | This product has been discontinued. Please contact our team for details of the latest release. |
---
Inflatable mattress with border for premature infants
Redistributes pressure to prevent pressure ulcer development
Provides a secure environment for positive neonatal growth
Pump included for quick and easy inflation
£177.09
(EXC VAT)
(£212.51 INC 20% VAT)
| | | |
| --- | --- | --- |
| | | Available, dispatched in 1-4 days |
---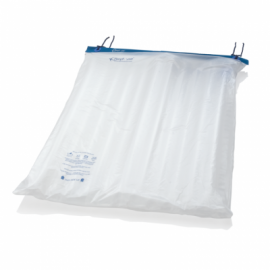 Inflatable mattress overlay for infants in neonatal units
Redistributes pressure to prevent pressure ulcer development
Suitable for most standard incubators, cots, and warmers
Pump included for quick and easy inflation
£158.64
(EXC VAT)
(£190.37 INC 20% VAT)
| | | |
| --- | --- | --- |
| | | Available, dispatched in 1-4 days |
---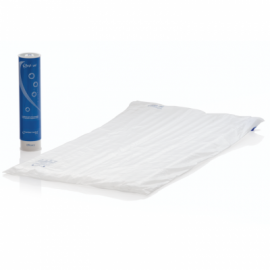 Inflatable paediatric mattress overlay for At Risk to Very High Risk users
Fits the majority of paediatric beds; widely used by NHS children's units
Redistributes pressure to prevent pressure ulcer development
Easy to clean for optimal hygiene maintenance
£158.64
(EXC VAT)
(£190.37 INC 20% VAT)
| | | |
| --- | --- | --- |
| | | Available, dispatched in 1-4 days |
---
Pressure relief rating: Low risk
Lightweight design is user friendly
Suitable for low risk pressure patients
Available with a standard or incontinence cover
£149.99
(EXC VAT)
(£179.99 INC 20% VAT)
| | | |
| --- | --- | --- |
| | | In stock now |
---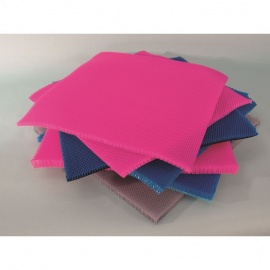 Versatile pressure relief sheets made with StimuLite honeycomb
Adaptable for virtually any seating surface or cushion
Available in a variety of thicknesses and styles
Suitable for all uses from medicine to interior design
£90.83
-
£495.83
(EXC VAT)
(£109.00 - £595.00 INC 20% VAT)
| | | |
| --- | --- | --- |
| | | Currently unavailable. Please check back soon |